A Leading Provider of LASIK, Corneal, and Cataract Surgery in El Paso
Welcome to LASIK, Cornea & Cataract Specialty Center, where your vision is our top priority. We provide advanced eye care in a comfortable environment for our valued patients in the El Paso border area.
Our team of experienced eye doctors and surgeons offer a range of vision correction procedures, from all-laser LASIK to customized cataract surgery. With competitive pricing, impeccable service, and four locations, each with our Eye C Optical Boutique, we are prepared to meet all your eye care needs. Appointments are available six days a week, including Saturday.
Helping You Stay Focused
And treating you like Family
Light Adjustable Lens (LAL)
We are proud to be the first practice in El Paso to offer the RxSight Light Adjustable Lens. When you have RLE or cataract surgery, your eye's lens is replaced with an artificial intraocular lens (IOL). This revolutionary IOL is the first and only lens implant in which the prescription can be adjusted after cataract surgery for more precise and personalized vision correction. With a series of quick, painless light treatments after surgery, we can fine-tune your prescription for fully customized vision correction.
Design Your Vision, Even AFTER Surgery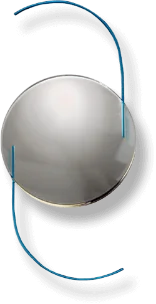 Learn More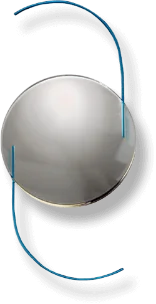 Custom Cataract Surgery
Cataracts are a common age-related eye condition and cataract surgery is among the safest and most effective procedures performed in the U.S. Our expert cataract surgeons offer customized laser cataract surgery to help you achieve the best vision possible. Advanced intraocular lens (IOL) options make it possible to treat astigmatism or presbyopia (reading vision loss) and reduce your need for glasses after cataract surgery.
Experience clarity and peace of mind with custom cataract surgery.
Learn More
Bladeless LASIK
LASIK offers more than just vision improvement—it offers freedom from the hassle and inconvenience of glasses and contacts. Our highly experienced LASIK surgeons have helped many patients improve their quality of life with LASIK vision correction surgery. We invest in LASIK technology to give you blade-free, all-laser LASIK that is custom-tailored to your needs.
Say Goodbye to Glasses and Contact Lenses Today!
Learn More
EVO ICL
The EVO ICL™ is an implantable collamer lens that can improve vision—even for patients who are not candidates for LASIK due to thin corneas or high levels of nearsightedness or astigmatism. Sometimes referred to as "implantable contact lens surgery", the EVO ICL offers many benefits including UV protection, no dry eye side effects, and the ability to remove the lens if needed.
Get sharp, clear vision with EVO ICL
Learn More
Corneal Cross-Linking
Keratoconus is a progressive eye condition that causes permanent vision loss if left untreated. Corneal Cross-linking is a minimally invasive therapeutic procedure to slow the progression of keratoconus and corneal ectasia. We offer iLink™ with the Avedro KXL system, which is the first and only FDA approved Corneal Cross-Linking procedure.
Corneal Cross-Linking is FDA Approved to Treat Keratoconus
Learn More
Treating Families - Not Just Their Conditions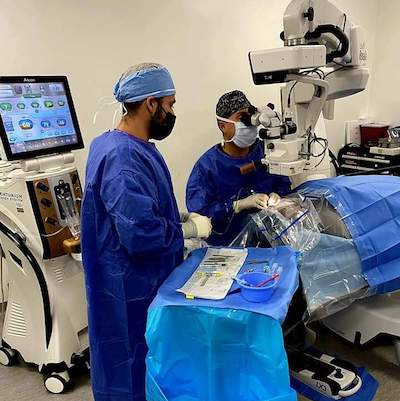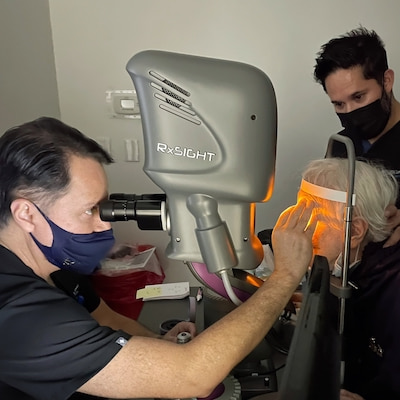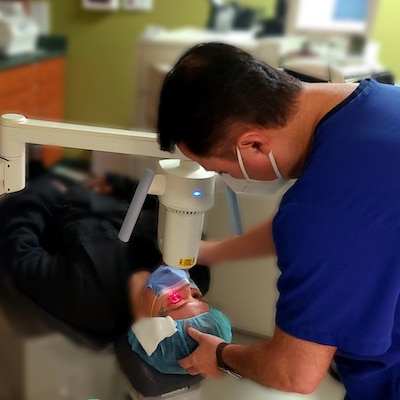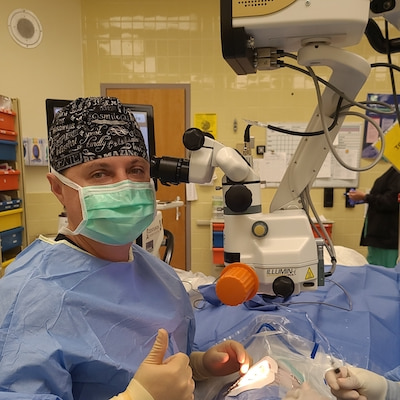 We were very impressed with the quality of service from all of the personnel. Very professional precise. Dr. Pinedo explained to me my predicament very well. Her being bilingual in this field is so important, especially in the metropolitan area of El Paso, Canutillo and Sunland Park New Mexico. Oh and the chandelier looks as beautiful as it always has.
Alfredo G.
I have been going there for over 5 years. I love the way all the employees are Courteous. The Doctors and the tech really explain everything they are about to do and answer any questions you have. I truly recommend it to anyone that needs their eyes ? checked to go to them. !!!
Ramona R.
Dr. Buentello was a great Dr! He was very friendly, informative, and patient. The Dr and staff went out of their way to help us out and made sure my husband's eye was ok. Definitely recommend them and he's staying as our family Dr.
Christina B.
I have been so pleased with Dr. DiPascuale and his staff. I've been a patient for 3 1/2 years and I can't give them enough thanks. They are the best. Always patient, kind and willing to help. From the front desk to medical billing they've always been so helpful. I'm so grateful I was referred to Dr. DiPascuale. When your doctor prays for you, that's something to shout about. I appreciate all they've done for me.
Louann P.