Roberto Fournier, OD
Optometric Glaucoma Specialist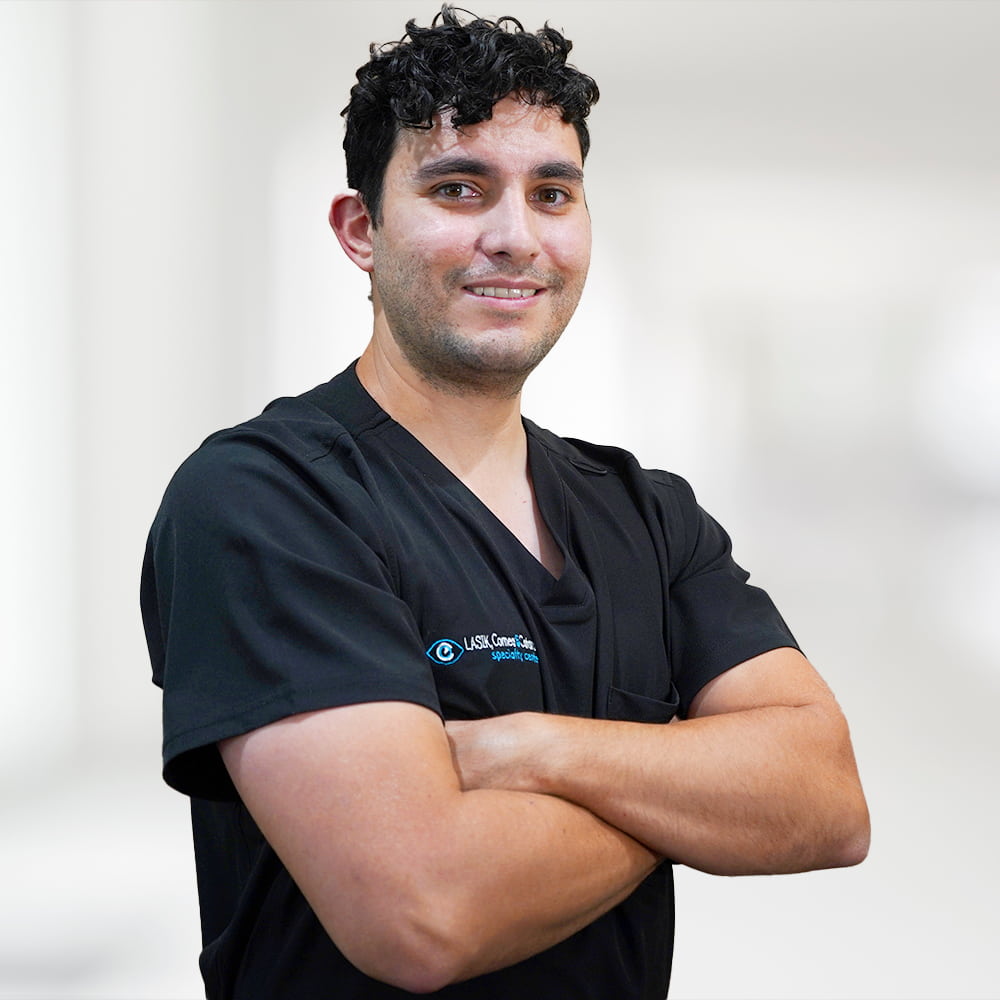 Born and raised in El Paso, Texas, Dr. Roberto Fournier, O.D. completed his undergraduate training at the University of Texas at Austin where he earned his Bachelor's of Science degree in Neurobiology with high distinction. He continued his education at UIW Rosenberg School of Optometry in San Antonio, where he completed his fourth year externship training at Daytona Beach VA Outpatient Clinic and Community Eye Clinic in Fort Worth, Texas with a strong background in ocular disease and post-operative care. Dr. Fournier successfully received his Doctorate of Optometry degree in 2017, and is a proud member of the American Optometric Association and the Texas Optometric Association.
Dr. Fournier is passionate about fitness and maintaining a balanced lifestyle. He enjoys hiking, traveling, and creating adventure. He is proud and excited to serve the community he grew up in!
Hear from Dr. Fournier's patients!
Awesome experience at this clinic! Great front staff and back technicians. Dr. Fournier was very knowledgeable and thorough with the eye exam. He took his time to explain every detail twice for me and showed me pictures of my eyes. Highly recommend Dr. Fournier!
Karen C.
My experience with the Doctors visit was very knowledgeable. The people were nice and they made me feel like family. The atmosphere was very inviting and made me feel like I was at home. The visit didn't take as long as I thought. Robert especially was very very helpful and I would recommend this place and Robert to my friends and family.
Frank S.