Presbyopia
At LASIK, Cornea & Cataract Specialty Center in El Paso, Texas, we are committed to caring for your vision throughout all stages of life. Presbyopia, also known as age-related near vision loss, causes many people to have difficulty reading and seeing up-close as they get older. We have a range of treatment options available for the correction of presbyopia.
What is Presbyopia?
Beginning in our 40's, it becomes increasingly difficult to read at a normal distance, especially in lower light situations. This is due to
Trusted Source What is presbyopia? American Academy of Ophthalmology Go to Source presbyopia , which occurs because the natural lens of the eye becomes less flexible and therefore less capable of changing shape to accommodate focusing at a near distance. The stiffer lens reduces our ability to see clearly when doing close work or trying to focus on reading material.
How Do I Know If I Have Presbyopia?
Most people begin to notice symptoms of presbyopia in their early- to mid-40s. Presbyopia is a progressive condition, meaning that it will gradually worsen. Even if you don't have vision problems, early eye exams are important after the age of 40. Your eye doctor can diagnose presbyopia during a normal eye exam. If you need a new prescription, the measurement for corrective lenses can be done by either an Optometrist or Ophthalmologist.
Presbyopia Symptoms
Trusted Source Presbyopia Mayo Clinic Go to Source Signs of presbyopia typically include:
Holding books, menus, or phones farther away in order to see clearly
Blurred vision or difficulty focusing on close objects
Eye fatigue or headaches after working, reading or up-close focusing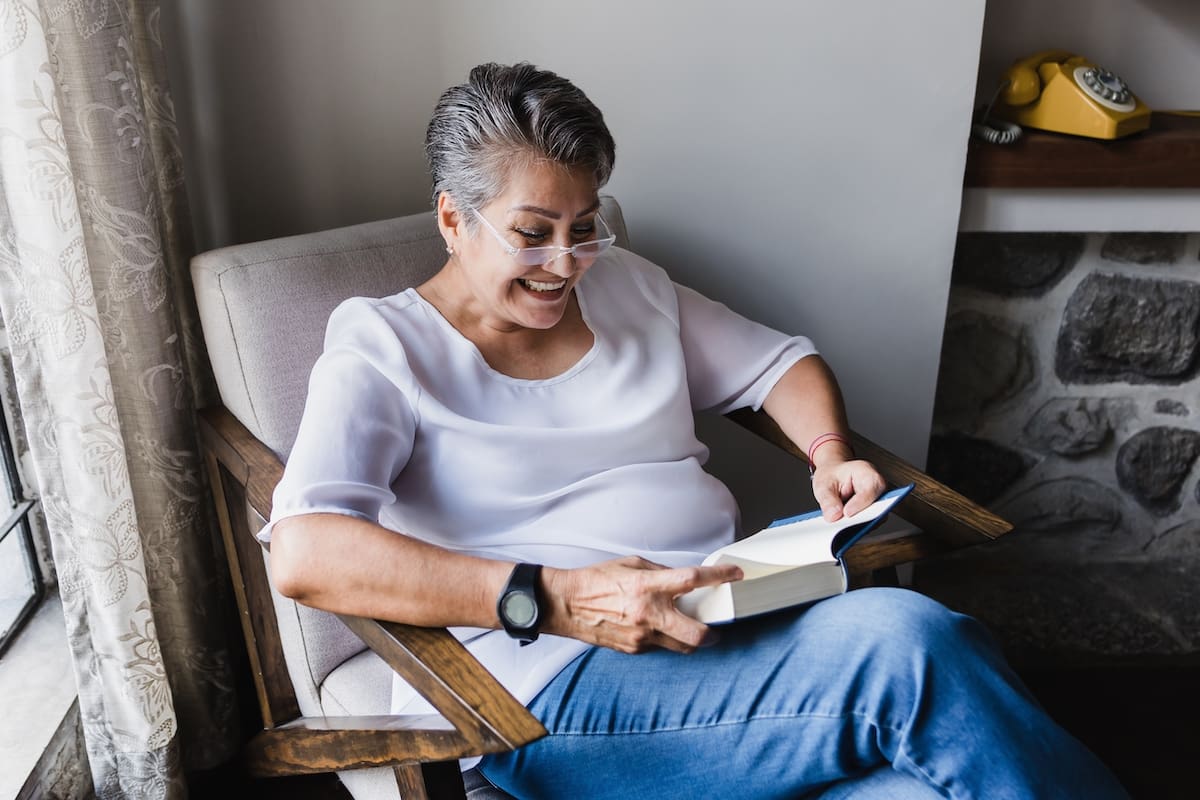 Reading Vision Solutions: Treatment for Presbyopia
Eyeglasses
Reading glasses, bifocals or progressive multifocal eyeglasses are the tried-and-true solution for presbyopia. Our eye doctors can evaluate your vision for the most accurate prescription and you can find frames to fit any style at our Eye C Optical Boutique. We also offer surgical and non-surgical options for patients who prefer not to wear glasses.
Vuity™ Eye Drops for Presbyopia
Vuity drops are an exciting development in the treatment of presbyopia. These once-daily drops are the first prescription eye drops that are FDA approved to reduce dependence on reading glasses for patients with mild to moderate presbyopia. Vuity contains an ingredient called pilocarpine that temporarily improves near vision. Patients who use vuity drops typically experience improved reading vision for up to 6 hours, so it is a good non-surgical option for people who would like to reduce their dependence on readers during their work day.
Contact Lenses
Bifocal and multifocal contact lenses are available to correct vision at multiple distances. Additionally, monovision is a technique in which a patient wears a distance-correcting contact lens in one eye and a near-vision correction lens in the other eye. This approach only works for some patients and your eye doctor can help you try it if you are interested.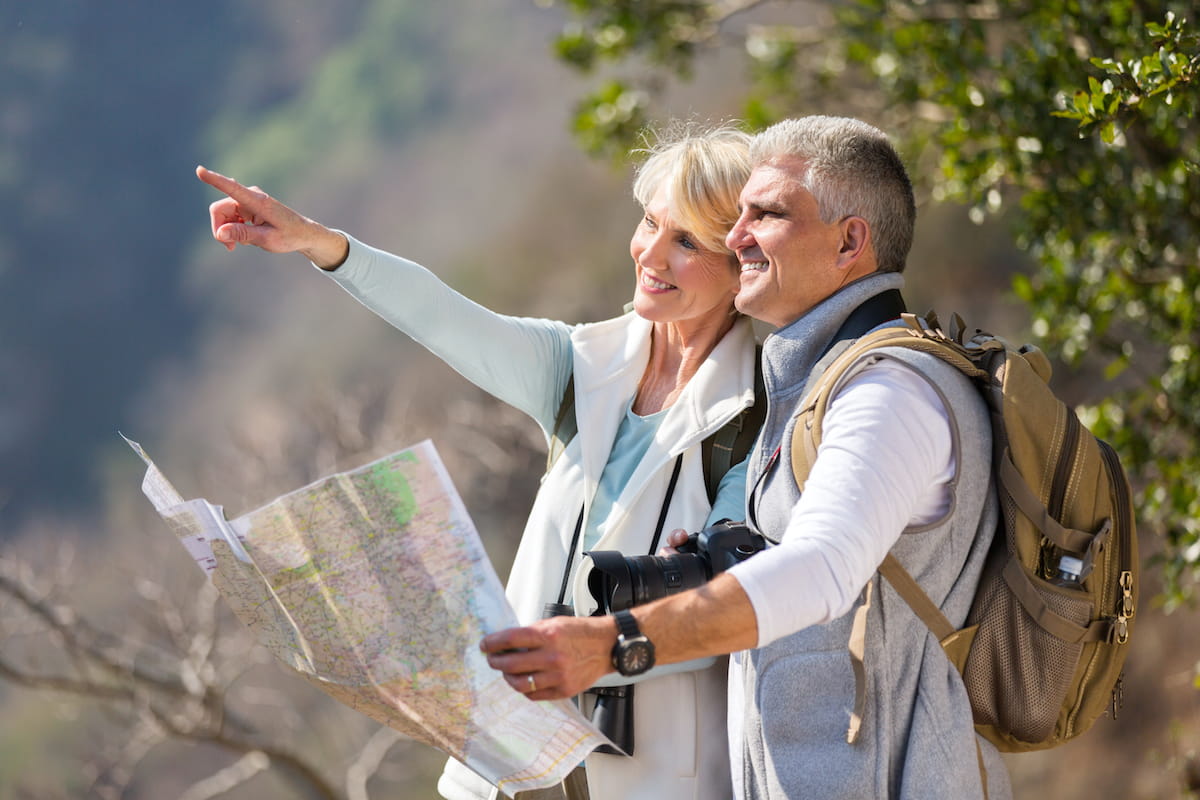 Monovision LASIK
Similar to monovision contact lenses, in a monovision LASIK, PRK or RLE procedure, one eye is corrected for distance and the other eye is corrected for near vision. For some people, this provides balanced vision in which both distance and near vision are improved. Since it doesn't work for everyone, your eye doctor will have you trial monovision with contact lenses.
Refractive Lens Exchange (RLE)
Refractive Lens Exchange (RLE) is a very successful technique for resolving vision problems by implanting multifocal IOLs (Intraocular Lens Implant). The process for RLE is similar to cataract surgery and is a popular option for patients who would like to eliminate or reduce their need for glasses or contacts and also prevent the need for cataract surgery in the future.
Rather than endure the inconveniences of close-up vision problems or the gradual deterioration of vision due to cataracts, many of our patients choose RLE with a multifocal or accommodating IOL.
The advantages of preempting the aging process with RLE include:
Treats presbyopia so you don't have to depend on reading glasses
Solves common vision problems such as astigmatism, nearsightedness and farsightedness
The cornea is not changed, making this an excellent option for patients whose corneas are too thin for LASIK
The IOL can be removed and exchanged to accommodate future vision changes
Eliminates the possibility of developing cataracts
Hear from our patients!
I'm very happy with the outcome of my surgery. One of my friends requested that I come see him, and now I'm recommending him to other people. After my surgery I was completely amazed by my vision being so clear. I also want to say that Dr staff is very knowledgeable when treating patients. I've seen a lot of smiles and a lot of cooperation in his office.
Esperanza D.
Dr. Buentello was a great Dr! He was very friendly, informative, and patient. The Dr and staff went out of their way to help us out and made sure my husband's eye was ok. Definitely recommend them and he's staying as our family Dr.
Christina B.
My experience with the Doctors visit was very knowledgeable. The people were nice and they made me feel like family. The atmosphere was very inviting and made me feel like I was at home. The visit didn't take as long as I thought. Robert especially was very very helpful and I would recommend this place and Robert to my friends and family.
Frank S
Frequently Asked Questions About Presbyopia
Can I prevent presbyopia?
No, presbyopia is part of the natural aging process. Everyone is unique and some people will experience this change in near vision sooner than others, but eventually everyone will be affected by presbyopia. There are no eye exercises or dietary supplements that will prevent presbyopia, but you can still care for your overall eye health by protecting your eyes from the sun and eating a nutritious diet.
Can I just adjust my regular glasses or contacts prescription?
If you already wear glasses or contacts for distance vision, you may be able to adjust your prescription to accommodate the early stages of presbyopia and avoid reading glasses or progressive lenses when the presbyopia is still mild. However, as it progresses, you will find that another solution is needed to regain near vision.
If I had LASIK, will I still get presbyopia?
Yes. LASIK is a fantastic procedure to correct your vision and it does that by correcting imperfections in the cornea. However, LASIK does not prevent age-related changes in vision that are a natural part of getting older. People in their 40's or 50's sometimes think that their LASIK is "wearing off" when what is actually happening is the development of presbyopia. Presbyopia occurs due to changes in the lens, not the cornea, so it is a separate issue that the vision problems that were corrected with your original LASIK procedure.
Can LASIK Treat Presbyopia?
LASIK surgery is most effective for people who are seeking vision correction at a single distance. Monovision LASIK can be used to treat presbyopia, but it is not the best solution for every patient. We find that for most people seeking effective presbyopia treatment, RLE surgery is a great option.
Treating Families - Not Just Their Conditions