Joseph C. Buentello, OD
Optometric Glaucoma Specialist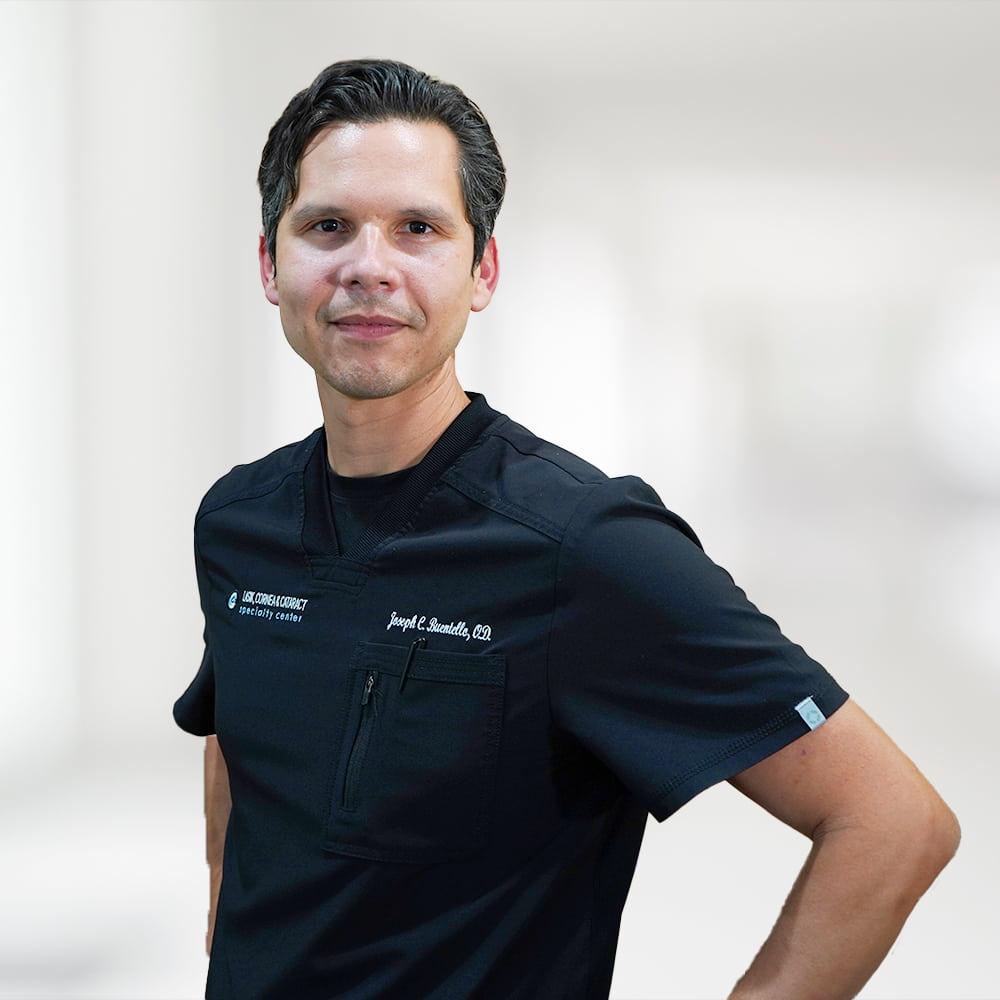 Dr. Joseph Christopher Buentello was born and raised in Pharr, Texas. After high school, he attended Baylor University where he completed a Bachelor's of Science degree in Neuroscience. He furthered his education at UIW Rosenberg School of Optometry where he completed a Doctorate of Optometry degree in 2016.

While obtaining his doctorate degree, Dr. Buentello's externship experience included work at the Bob Michel VA Outpatient Clinic in Peoria, Illinois where he gained experience in ocular disease.
After a few years working in the Houston area and the Rio Grande Valley, Dr. Buentello moved to West Texas to serve the community of El Paso. Outside of work he enjoys spending time with his family and engaging in outdoor activities including hiking, biking, and running.
Hear from Dr. Buentello's patients!
Dr. Buentello was a great Dr! He was very friendly, informative, and patient. The Dr and staff went out of their way to help us out and made sure my husband's eye was ok. Definitely recommend them and he's staying as our family Dr.
Christina B.
Everyone is great! From the girls at the front desk, the technicians and mostly the Dr's. I went in with major problems with my eyes that weren't being taken seriously by another Dr. They Diagnosed my problems, prescribed meds and a treatment plan. On follow up apt I met another Dr and he told me about a treatment that I needed. They were going to schedule that treatment for 2 weeks and I asked if it could be done right then since I was already there. 10 minutes later I was getting the treatment. My eyes are much better now but thanks to my old Dr I have permanent damage because he didn't listen to me and take me seriously.
Dawn C.